content_multi_hays_hub_portal_MainRegion
WELCOME TO THE HAYS HUB


Gain visibility and control of your temporary staff usage with a trusted, secure and easy to use online portal. Whether you require information on candidate trends, types of roles being filled or spend management the Hays Hub portal will give you a holistic view.

Your trusted solution
Compliance
We personally meet with all of our candidates face-to-face and ensure they are fully vetted and compliant .
Security
The portal has been designed with reliability and security in mind. It has undergone rigorous PEN testing to ensure that it always delivers when you need it most and you can be assured of your data privacy and that all information on the portal is 100% secure and entirely GDPR compliant. Our encrypted, password protected, cloud-based server ensures that your data is protected from malicious or damaging programs and files.
Safeguarding
Confirm the identity of your temporary staff via the photo ID technology.

Effortless to use
Simple
The portal is intuitive and easy to use. In just a few clicks you can create single or multiple jobs, which are instantly sent through to our team of dedicated temp consultants.
Fast
The portal provides you with efficiency and control, reducing your time to hire, but with the assurances of a personal relationship. Matched, local temporary staff are notified quickly of your temp assignments through in-app notifications.
Effective
Once your jobs are created, your dedicated Hays consultant will provide you with key candidate information, including specific skills sets and availability, ensuring the best possible match.

Constant access
Access
The portal, supported by our team of consultants, provides you with constant access to our vast candidate pool of talent from anywhere, anytime.
Management Information
On-demand access to MI such as reason for vacancy, financial information and key stage statistics.
Tracking
Track your temporary staff on a map so you no longer need to worry about when they will arrive.
---
Download our user guide to find out what you need to know about the Hays Hub, or for any questions download our FAQ document.
The Hays Hub is supported with our recruiting expertise and local knowledge. Our specialist temp consultants know your local area and are experts in their field, so you can be confident you'll be accessing the best available talent near you.

For more information about the Hays Hub please contact your local Hays consultant. To find your nearest office, visit hays.co.uk/offices
Content_multi_office_locator_RHmodule
Contact us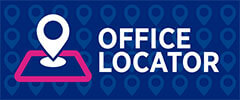 Hays has offices across the whole of the UK. Contact us to discuss your employment needs.
Content_multi_find_out_more_RHModule
Find out more
Search for jobs
Find your next career move.
---
Register a job
Search through hundreds of candidates to find your next employee or employees.
---
Employer Services
Explore our key services which will help provide you with an effective talent strategy.
---
Resources
From whitepapers to reports, get the resources you need for all of your recruitment or job searching needs.
---
View our blogs
Take a look at our blog section for further insight and advice.