content_multi_SG20_event_thank_you_MainRegion
Thank you for registering to Hays Financial Markets Networking Event 2020

We look forward to welcome you to our breakfast seminar in one of London's iconic buildings.
Thursday 21st November, 8.00-10.00am
Level 40, Searcys at The Gherkin, 30 St Mary Axe, London, EC3A 8B

Add this event to your calendar
While you wait, why not take a look at some of our other resources below?
content_multi_SG20_Thank_You_new_promo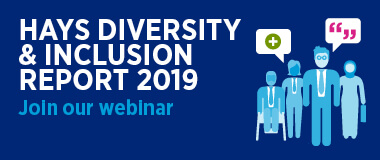 Diversity & Inclusion Report 2019
Join us as we present the findings from this year's Hays Diversity & Inclusion Report. Find out which strategies will have the most positive impact on diversity in your workforce – as identified by your employees
Register now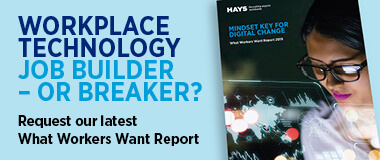 What Workers Want 2019
Request your copy of the report to discover how automation projects are likely to change the world of work as we know it, impacting tasks and helping people deliver greater human value.
content_multi_SG20_thank_you_new_promo2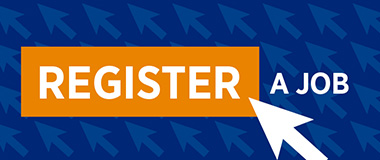 Register a job
Leave us some details about your current or upcoming vacancies and we'll find the perfect candidates to join your team. Register a new role today.