A third of private sector organisations who engage non-permanent contractors, including temporary workers, are unaware of IR35 reforms
A third of private sector organisations who engage non-permanent contractors, including temporary workers, are unaware of the IR35 reforms

Less than half (43%) of medium and large sized private sector organisations who regularly engage non-permanent contractors have begun preparing for the changes coming into force in April 2020

Over half (56%) of organisations are concerned about the potential loss of key talent
A third of private sector organisations who regularly engage non-permanent contractors, including temporary workers, are unaware of the reforms to IR35 legislation due to come into effect in April 2020, according to new research from recruiting experts, Hays.
The survey of over 31,500 respondents, with over 18,000 respondents working in the private sector found that a worrying proportion of private sector employers are not aware of the legislation. Close to a quarter (24%) of those who are aware, are concerned about the reforms.
Over two thirds (68%) of medium and large sized organisations in the private sector believe the biggest risks of IR35 to be potential cost increases, followed by over half (56%) who are concerned about a loss of key talent. Nearly half (46%) of private sector employers believe the changes to the legalisation will make it harder to engage non-permanent contractors.
The reforms to IR35 legislation are aimed at tackling perceived tax avoidance by interposing a Personal Service Company, or PSC, to mask what HMRC argue is in fact an employee and employer relationship. Reforms to IR35 legislation were introduced in April 2017 to the public sector, and, crucially, it placed the responsibility of deciding whether a contractor is inside or outside IR35, onto the engager. The IR35 legislation will be enforced from April 2020 for medium and large sized organisations in the private sector.
Only 43% of medium and large sized private sector organisations who engage non-permanent contractors have begun preparing for the changes coming into force in April 2020. A fifth said they hadn't begun preparations and over a third (37%) were unsure.
In addition, a high proportion (53%) of private sector organisations who say they use non-permanent contractors were unsure of the proportion of their temporary workforce who are personal services contractors (PSC).
Simon Winfield, Managing Director of Hays UK & Ireland, commented: "It's concerning to see that such a large number of private sector organisations who engage non-permanent contractors are either unaware of the legislation, haven't begun preparations or do not even know what proportion of their workforce the reforms relate to.
Organisations should begin to address key issues associated with the IR35 reforms to avoid potential risks including increased costs and workloads, as well as a loss of key talent. In a skills-short market, it's important that employers take these risks seriously to avoid losing talent to other organisations who are better prepared.
For employers who are already underway with their preparation, changes to the legislation are an opportunity for them to secure better investment in engaging contractors, lower their overall contractor costs and become a destination of choice for top contracting talent."
-Ends-
For more information contact:
Helen Flannery, PR Manager, Hays
T: +44 (0) 203 0400 282
M: +44 (0)75 5579 70401
About the research
The survey was conducted in Summer 2019 and received 31,598 responses. It was completed by professionals from the UK working across a range of industry sectors. 11,047 of the respondents were deemed to be "employers" and 20,551 were deemed to be "employees".
About Hays
Hays plc (the "Group") is a leading global professional recruiting group. The Group is the expert at recruiting qualified, professional and skilled people worldwide, being the market leader in the UK and Asia Pacific and one of the market leaders in Continental Europe and Latin America. The Group operates across the private and public sectors, dealing in permanent positions, contract roles and temporary assignments. As at 30 June 2019 the Group employed 11,500 staff operating from 265 offices in 33 markets across 20 specialisms. For the year ended 30 June 2019:
– the Group reported net fees of £1,129.7 billion and operating profit (pre-exceptional items) of £248.8 million;
– the Group placed around 81,000 candidates into permanent jobs and around 254,000 people into temporary assignments;
– 18% of Group net fees were generated in Australia & New Zealand, 27% in Germany, 23% in United Kingdom & Ireland and 32% in Rest of World (RoW);
– the temporary placement business represented 57% of net fees and the permanent placement business represented 43% of net fees;
– Hays operates in the following countries: Australia, Austria, Belgium, Brazil, Canada, China, Colombia, Chile, the Czech Republic, Denmark, France, Germany, Hungary, India, Ireland, Italy, Japan, Luxembourg, Malaysia, Mexico, the Netherlands, New Zealand, Poland, Portugal, Romania, Russia, Singapore, Spain, Sweden, Switzerland, UAE, the UK and the USA
Content_multi_office_locator_RHmodule
Contact us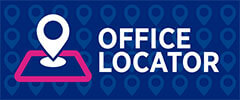 Hays has offices across the whole of the UK. Contact us to discuss your employment needs.
Content_multi_find_out_more_RHModule
Find out more
Search for jobs
Find your next career move.
---
Register a job
Search through hundreds of candidates to find your next employee or employees.
---
Employer Services
Explore our key services which will help provide you with an effective talent strategy.
---
Resources
From whitepapers to reports, get the resources you need for all of your recruitment or job searching needs.
---
Join us at our events
We are dedicated to creating opportunities for professionals and industry leaders to share their insights.
---
View our blogs
Take a look at our blog section for further insight and advice.