Content_multi_DIReport_MainRegion
Hays Diversity & Inclusion Webinar 2019


Join us as we present the findings from this year's Hays Diversity & Inclusion Report. Find out which strategies will have the most positive impact on diversity in your workforce – as identified by your employees. Find out:
The best techniques for improving diverse candidate attraction, selection and retention
How employers are currently attempting to diversify their workforce
What professionals believe are the most impactful methods for improving D&I
How the journey towards equal pay is progressing
Top 'how-to' advice from diversity and inclusion experts
Register today by following the link below.
Date: 16th October 2019
Time: 12pm-1pm
Speakers:
Yvonne Smyth, Group Head of Diversity and Inclusion, Hays
Kirsty Bashforth, Founder & CEO, QuayFive Ltd
---
Diversity and Inclusion Report 2018
The Hays Diversity & Inclusion 2018 Report gives you a snapshot of today's world of work, from a survey of over 9,300 UK professionals, and offers practical recommendations to enhance your diversity and inclusion policies to ensure effective talent management and secure better operational performance.
In our report, we consider five elements which are vital to operational performance:
Leadership
Data capture and analysis
Talent attraction and selection
Workplace culture
Career management
---
Download your copy of the 2018 report
Content_multi_DINewsletter_RHModule
Latest news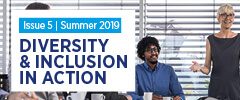 Get the latest updates of legislation or best practices in ED&I in our quarterly newsletters.
Content_multi_experts_in_diversity_RHModule
Experts in Diversity
Learn more about the key business benefits or talk to our expert.
Content_multi_NES_diversity_RHModule
National Equality Standard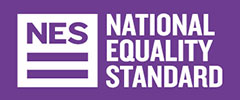 Hays are proud to have achieved the National Equality Standard