Content_multi_APAppreciationWeek_MainRegion
Celebrate AP Appreciation Week 2021


Taking place from Monday 17th – Friday 21st May, Accounts Payable Appreciation Week is all about giving praise to AP professionals who have supported and kept the industry going during the pandemic. This year to recognise these professionals is as important as ever as they all face challenges in new working arrangements & environments.
---
How you can show your support this AP Week
Nominate your colleague, peer or employee for our Hays AP Appreciation Award 2021 and show your gratitude
Support AP Professionals and show your appreciation for the Industry. Give them a mention on our Wall of APpreciation!
Visit Hays at the APA's virtual partner expo on Wednesday 19th May. Sign up here to get access to the expo
---
The Hays AP Appreciation Award
Get nominating! In celebration of AP Week and to recognise the hard work of AP's, Hays will be running an award for AP of the Year. We want to hear all about your colleagues or your teams' achievements and the winner will be awarded with a £200 retail voucher.
We would love you to nominate a colleague or your team and tell us about why you think they deserve to be recognised and rewarded.
---
Reasons to nominate!
Outstanding Conduct in AP: Who in your team or which colleague has shown "excellence" when performing their role in AP
Above and beyond in AP: Who in your team or which colleague has gone above and beyond what is expected of them in their role in AP? Tell us why they deserve to win this award
Excellence in AP: Who in your team or which colleague embodies "excellence" in AP? Tell us why they deserve to win this award
I APpreciate you Award: Managers get nominating staff within your team where they have show excellence or gone above and beyond in the name of AP.
---
Wall of APpreciation!
Give thanks to AP professionals by showing your APpreciation where professionals can show their gratitude for their peers, managers or AP professionals in the industry.
All you need to do is use the hashtag #WallOfAPpreciation or #APAweek2021 and tag @HaysNews
Here's to a good week celebrating everything AP!
Content_multi_office_locator_RHmodule
Contact us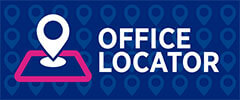 Hays has offices across the whole of the UK. Contact us to discuss your employment needs.
Content_multi_find_out_more_RHModule
Find out more
Search for jobs
Find your next career move.
---
Register a job
Search through hundreds of candidates to find your next employee or employees.
---
Employer Services
Explore our key services which will help provide you with an effective talent strategy.
---
Resources
From whitepapers to reports, get the resources you need for all of your recruitment or job searching needs.
---
Join us at our events
We are dedicated to creating opportunities for professionals and industry leaders to share their insights.
---
View our blogs
Take a look at our blog section for further insight and advice.